January 29, 2014.  Source:  Huffington Post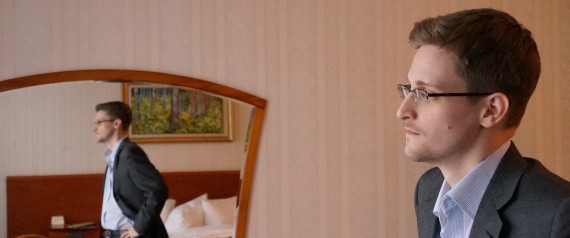 WASHINGTON — The National Security Agency monitored the communications of other governments ahead of and during the 2009 United Nations climate negotiations in Copenhagen, Denmark, according to the latest document from whistleblower Edward Snowden.The document, with portions marked "top secret," indicates that the NSA was monitoring the communications of other countries ahead of the conference, and intended to continue doing so throughout the meeting. Posted on an internal NSA website on Dec. 7, 2009, the first day of the Copenhagen summit, it states that "analysts here at NSA, as well as our Second Party partners, will continue to provide policymakers with unique, timely, and valuable insights into key countries' preparations and goals for the conference, as well as the deliberations within countries on climate change policies and negotiation strategies."
"Second Party partners" refers to the intelligence agencies of the United Kingdom, Canada, Australia, and New Zealand, with which the U.S. has an intelligence-sharing relationship. "While the outcome of the Copenhagen Climate Change Conference remains uncertain, signals intelligence will undoubtedly play a significant role in keeping our negotiators as well informed as possible throughout the 2-week event," the document says.
The Huffington Post published the documents Wednesday night in coordination with the Danish daily newspaper Information, which worked with American journalist Laura Poitras.
The December 2009 meeting in Copenhagen was the 15th Conference of the Parties to the United Nations Framework Convention on Climate Change, which brings together 195 countries to negotiate measures to address rising greenhouse gas emissions and their impact. The Copenhagen summit was the first big climate meeting after the election of President Barack Obama, and was widely expected to yield a significant breakthrough. Other major developed nations were already part of the 1997 Kyoto Protocol, which set emissions limits, while the United States — the world's biggest emitter of greenhouse gases when the protocol went into effect in 2004 — had famously declined to join. The two-week meeting was supposed to produce a successor agreement that would include the U.S., as well as China, India and other countries with rapidly increasing emissions.