Action Alert! Stand with First Nations
Send your comments TODAY – Deadline, Thursday, March 29, 2012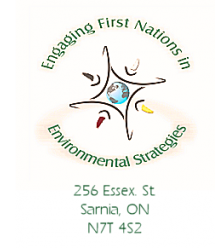 Today, March 29th, Crime Minister Stephan Harper and the Conservative government will again try to hide changes to Canada's environmental laws within a budget bill. Our friends in northern Alberta will feel the impacts of these changes in several ways almost immediately, as will all First Nation communities.
The Canadian government is said to be considering changes to the Fisheries Act so that its current policies don't "go beyond their intended conservation goals." Here's what they will likely propose and why it's a problem:
The government is rumoured to be considering amending section 35 of the Act which prohibits any works or undertakings that could harm fish habitat.This provision has been part of the law in Canada since 1986. However, the proposed amendments to that section would only prohibit anything causing an "adverse effect" on "fish of economic, cultural or ecological value."
This is problematic because the draft legislation would remove all references to fish habitat, which is vital to fish survival. Protecting fish themselves is of little value if they have no habitat in which to live and thrive.
Fishing, a staple of all First Nation People, could be greatly impacted by lack of habitat protection. A legislative change that "May Impact Our Interests."
The Canadian government is considering ways to change CEAA to help speed the regulatory review process for pipelines and other major industrial projects.Here's what they will likely propose and why it's a problem:
Impose binding timelines that force an environmental assessment to be conducted within a specific timeframe. This is a problem because it could limit the amount of data available (some baseline conditions require more than 12 months of scientific data to be collected), meaning assessments would be incomplete. It could also hinder public participation, which takes time.
Defer to provincial assessments where they are required; only assess projects that are deemed environmentally significant. This could drastically reduce the number of projects that are assessed under CEAA, and allow many "smaller" projects that still have serious environmental implications to go unassessed.
This change combined with last years changes in CEAA, again hidden within the budget bill, will allow discretionary powers to the Minister and the government not seen in modern times. The ability to decide what level of assessment is required limits notification to communities and "streamlining" CEAA will allow for inadequate time for a community to properly be consulted nor acquire the capacity to properly comment on the project should they find out about it.
The time to react to these changes is now as we have 1 day to get these letters on Crime Minister Harper's desk. I have commitments from various MP's to walk across the floor and place these demands for consultation directly on Harper's desk. This removes his plausible denial of the consultation demand and "may" provide remedies should he proceed with these changes to legislation without our Free Prior and Informed Consent and consultation.
Please read the document below from ECO-Justice, cut and paste the text to your own letterhead, sign, fax and email the letter, (fax numbers are on the letter and I ask you email a copy to me at the address below for the walk across the floor), demanding consultation and pass along to all who you feel will do the same. Normally I would take this on myself however this is a change of such scope and size that it requires demands from across Turtle Island.
In closing I will state the obvious, if these changes are for the betterment of our environment why must they be hidden within a budget bill. Why does the Government of Canada not hold them high as a step forward in environmental stewardship? Why, because they are changes to help his friends in the Tar Sands, in Petrochemical, in resource extraction of all shades. John and Jane Q Canadian should be very angry. They are being sold so a select few can prosper at the expense of our Children, our Grandchildren and generations to come.
With All Due Respects,
Ronald Plain
172 00797 01
Aamjiwnaang First Nation
Cell: 226-932-1516 Email: ronplain@activist.com Twitter: @Ronaldplain
SAMPLE FAX – Copy, paste and add your own comments and signature.
Hon. Stephen Harper
Langevin Block
80 Wellington Street
Ottawa, ON
K1A 0A3
Via Fax To: 613-995-0101
Dear Prime Minister Harper:
Re: Amendments to the Canadian Environmental Assessment Act and Fisheries Act
We have recently become aware that the federal government's budget bill will introduce amendments to both the Canadian Environmental Assessment Act (the CEAA) and the Fisheries Act. It is our understanding that these amendments will alter how the federal government undertakes environmental assessment and the scope of protection for Canadian fish and their habitat. As a consequence, these changes will impact the ability of the federal government ensures our rights as First Nations people are protected.
The report to Parliament by the Standing Committee on Environment and Sustainable Development made recommendations that make abundantly clear the federal government's intention to amend the CEAA such that far fewer environmental assessments are undertaken. The Honourable Peter Kent confirmed this policy direction in recent media comments. We object strenuously to the tabling of this report, and to many of its recommendations, particularly in light of the fact that very little input from First Nations was received as part of the CEAA legislative review process. Only representatives of the Assembly of First Nations and the James Bay Committee (related to, but not speaking for the Grand Council of the Cree) were invited to serve as witnesses. This level of engagement and consultation with First Nations in the context of a statutorily-mandated legislative review is totally insufficient.
With far fewer CEAA assessments being done of projects enabled by the federal government, it is highly likely that projects impacting our First Nation rights and interests will commence without our knowledge. As a result, such projects may be advanced absent Constitutionally mandated consultation and accommodation. Such a regulatory arrangement can only lead to additional conflict between project proponents, governments and First Nation peoples across Canada. The CEAA must be improved by ensuring better engagement of First Nations earlier in the process. However, the proposed amendments will create the opposite result, and will do nothing to improve relations between the federal government and First Nations.
Additionally, we understand that proposed amendments to the Fisheries Act could remove habitat protections that currently exist in section 35 of the Act and replace them with protection for "fish of economic, cultural or ecological value". This would be a most inappropriate direction for the federal government to take.
The Fisheries Act is about more than just protecting fish. Fish are a proxy for everything else that lives in water, which makes this law critically important for protecting water quality (including First Nations drinking water sources). The Fisheries Act also helps keep complex and important ecosystems intact. First Nations rely upon these ecosystems to exercise Aboriginal and Treaty rights. There are no comparable protections in provincial law and, even if there were, provincial law does not apply to coastal areas, an area of exclusive federal jurisdiction.
Removing the habitat protection and focusing merely on fish is a significant change for First Nations in Canada who rely on fish and fish habitat for the exercise of our rights.
Given the potential impacts of these amendments on First Nations, we are requesting that your government withdraw all proposed amendments to the CEAA and the Fisheries Act contained in the budget bill until you have engaged in a meaningful consultation process with First Nations. Prior to tabling such amendments, the federal government must address our interests in maintaining both a rigorous environmental assessment process nationally and protections for fish and their habitats.
Given the federal government is in a fiduciary relationship with First Nation people, the Honour of the Crown duty mandates that a meaningful consultation process be conducted on these aspects of this year's budget bill before they are enacted.
We wish to also stress that the lack of consultation on these aspects of the budget bill to date is inconsistent with Article 19 of the UN Declaration on the Rights of Indigenous Peoples, which your government has recognized. As you are aware, Article 19 requires states to consult and cooperate in good faith with Indigenous peoples to obtain their free, prior and informed consent before adopting and implementing legislative measures that may affect them.
All of us listed below look forward to hearing from you on this critical issue of Canada-First Nations relations.
Yours truly,
Add your signature here.
cc.
Hon. Keith Ashfield, Minister of Fisheries and Oceans, via fax to: 613-996-9955
Hon. Peter Kent, Minister of the Environment, via fax to: 613-992-0887
Hon. Thomas Mulcair, via fax to: 613-995-0114
Hon. Bob Rae, via fax to: 613-996-9607
Hon. Elizabeth May, via fax to: 613-996-0850
Mr. Daniel Paillé, via fax to: 514 526-2868